EA/PA Excellence Workshop Virtual
Course Images
Description
March Session - Early release ticket rate ENDS 13th of December
Contents:
- Workshop Overview
- Topics
- Who should attend
- Group Rates
- Chynna Clayton Bio
- Kate Wood Bio
- Past Attendee Feedback
---
EA/PA Excellence Workshop 
We are delighted to announce three dates for our exclusive EA/PA Excellence Workshop facilitated by Kate Wood and keynoted by Chynna Clayton "Body Woman" to Michelle Obama former First Lady of the United States of America.  
Our aims for this workshop:
Build and maintain resilience in the face of ever-increasing demands on time and energy
Add to best-practice strategies for strengthening relationships online with colleagues, clients and key stakeholders
Develop influencing skills to confidently handle difficult front-line situations and people
Topic 1
Handling pressure with resilience

Recognise what's within your control and how to let go of what's not
Learn the science behind negative thinking and how to retrain your brain for maximum impact
Explore how to find the bright spot in your ever-changing workstack for motivation
Topic 2
Strengthening working relationships online
Understand why online working makes it difficult to get people to do what you need
Discover how best to build trust and connection when working remotely and in hybrid environments
Learn the key do's and don'ts for virtual communication
Topic 3
Managing time and boundaries
Use conflict-handling strategies confidently for long-term benefits
Practice ways to hold your ground without damaging your reputation
Create and maintain boundaries for personal effectiveness
Keynote Address with Q&A from the audience:
Keynote from Chynna Clayton former assistant to First Lady of the United States, Michelle Obama. 
Opportunity for the audience to take part in a Q&A with Chynna on how to excel within an administration role
---
Who will attend?
PA's
EA's
Administrative roles 
This workshop is open to females, male including trans women/males and non-binary professionals.
---
Group Rate Discounts
Group discounts are on request - please call 0800 949 9111 or email support@ownyoursuccess.co.uk if you need support around this matter. 
---
Chynna Clayton Bio
Keynote Speaker
Empathetic, strategic, and meticulous about the details, Chynna Clayton has built a career enabling some of the world's most influential leaders to excel in high-stress environments.
Chynna is the founder and CEO of Matriarch Made Development, a consulting firm that helps organizations develop high performing administrative teams and identify and address overall operating structure
and events logistics inefficiencies. From helping leaders figure out their onboarding, communication flow, event logistics and how to further develop the talents of their teams, Chynna supports leading organizations in creating a systematic approach to tackling business/events challenges and bottlenecks.
Prior to Matriarch Made, Chynna worked in the personal office of Barack and Michelle Obama as their Director of Travel and Event Operations. Her career also includes administrative roles at Disney and the White House where she served as "body woman" to Mrs. Obama during the Obama Administration.
Chynna graduated from University of Florida with a B.S. in Event Management and Political Science and a minor in Business. She currently resides in Washington, DC with her wife, Retired Naval Chief Petty Officer, Katina Hoyles.
Chynna was featured in Michelle Obama's latest book, The Light We Carry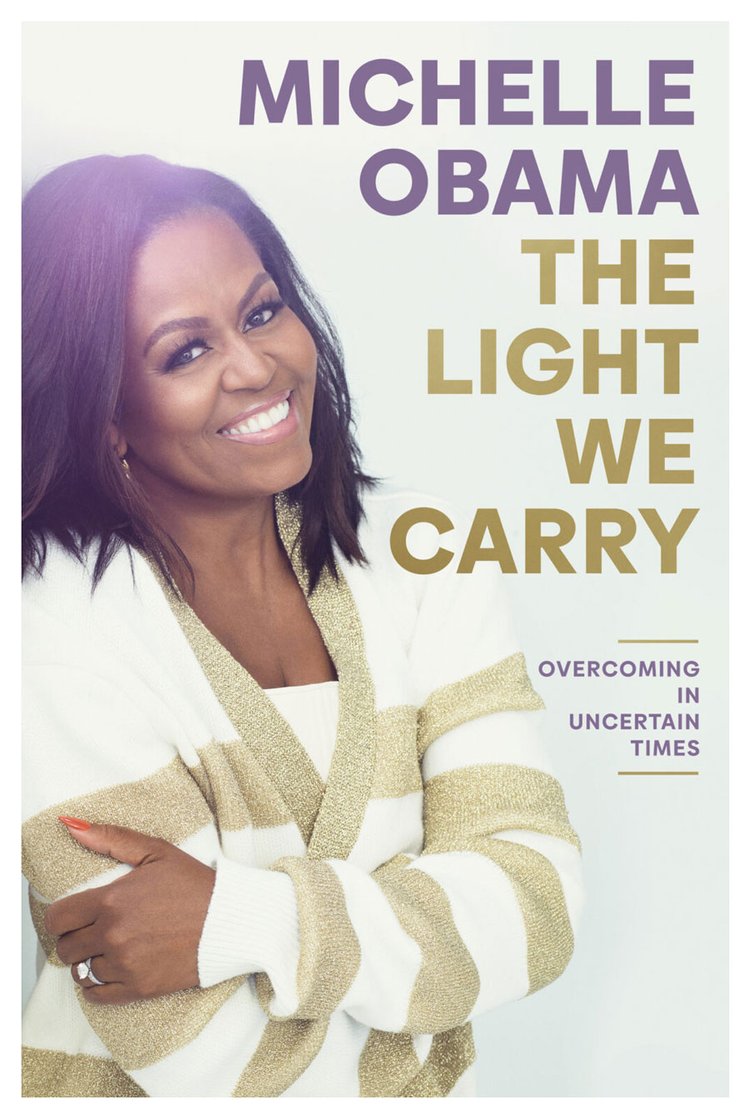 "She could adapt in all types of environments, remain­ing unflappable in the face of change. On any given day, I might go from having a conversation with a group of students at a school to filming a television show or recording a podcast. I could meet with a world leader or the head of a philanthropic organization and then have dinner with A-list celebrities. It was Chynna facilitating every move."
— Direct Quote from Michelle Obama in The Light We Carry
Chynna Featured on The Michelle Obama's Podcast
---
Kate Wood
Workshop Facilitator 
Kate is a business owner, qualified coach, consultant, facilitator, trainer, podcaster and public speaker with a background in learning & development, employee engagement strategy, continuous improvement, communications and marketing.  After 25 years working across the board in blue-chip, non-profit and civil service organisations she now provides support to businesses looking to evolve and become great places for people to work in and with.
Having worked with a wide variety of clients from school-age students to senior executives, she has been designing and running workshops, seminars and classes in person or via web events since she left long commutes and corporate roles behind in 2014 when she created her first two businesses.  Her passion is in improving working relationships between roles and functions, supporting people to discover how to be their best selves at work.  She does this in the auto-motive industry, financial services, medical teams, charities, global media, retail, education systems and the arts.
When she's not working, she and her classic car Monty Morgan can be found zipping around the English countryside.
Kate's training & qualifications
CTI Co-Active certified coach, ICF registered (CPCC) (PCC)
Coach supervisor (ESQA) (EMCC)
Lean Six Sigma Black Belt
Lumina Sparks practitioner
Hay Group Leadership Styles & Climate accredited coach
Human Capital Institute certified in human capital strategy
Sheppard Moscow advanced business consulting
Conflict management trained (Thomas-Kilman instrument) 
Chartered Institute of Marketing Diploma
---
So, will you be joining us? 🤔
See what our attendees said here. 
Highlights
Delivered Online

Intermediate level
Frequently Asked Questions
When will I get my zoom link?

The zoom link will be provided 48-hours prior to the event.

What if I can't manage to attend after registering?

If you let us know as soon as this happened, we can look at moving you onto a workshop coming up or a name change for the workshop.

How do I register?

You can register via the above booking link or if you are having any issues or difficulty booking please email support@ownyoursuccess.co.uk and someone in the team will contact you as soon as possible if we are provided with a Booking contact, name, phone number and email. 

Where is this event being held?

 The workshop is being held Virtually via zoom. You will get your Zoom link sent out 48-hours prior to the event date. 

How do I obtain a certificate of attendance?

We will email your certificate of attendance post-workshop completion. 

Please email support@ownyoursuccess.co.uk if you do not receive your certificate of attendance within 7-business days post-workshop completion. 

How do I pay?

Via invoice or Credit card/corporate card or BACS.

How do I set you up as a new supplier?

Please email the form we need to complete to support@ownyoursuccess.co.uk. Please note that this can take up to 72-business hours to complete. If this falls under a discount end date, please raise this in your email to us and we will hold seats off until the "New supplier" form is complete for 5-business days, after 5-business days the seats will be removed and placed back into the marketplace. 

When will I receive confirmation of my registration?

You will receive confirmation of the booking immediately if you pay via card. If you pay via invoice, then the booking contact will receive confirmation. 

If there is more than 1+ attendee and you pay via invoice, the booking contact will receive confirmation and invoice for payment. 

Once the booking has been received, all attendees will then receive the confirmation details. 

Should you require assistance, please, call or email us. 

Can I register more than 1 person?

Yes, you can register as many people as you like. 

Should you wish to discuss group rates, please contact support@ownyoursuccess.co.uk to receive a group rate quote.

What is your cancellation policy?

Please see the terms and conditions section on our website or you can click here > T&Cs

I want one of the group deals?

We have two group rates which you can take advantage of depending on the size of the group you wish to book:

Option 1️⃣

Groups between 2 & 3 are eligible for the 7% Discount. Please use this code at checkout: GROUP 2+ 

Option 2️⃣

For groups of over 4+ attendees, the eligible discount is 20%.  
Please use this code at checkout: GROUP 4+ 
---
About Own Your Success
Own Your Success
It's as simple as that. We want professionals to OWN THEIR SUCCESS! 

Progressive professionals who want to be at the forefront of their organisation and sector, encouraging best practice implementation and personal and staff growth, need to ensure they are continuing to invest in themselves.
 Whether you are a current or future leader, owning your career, learning from peers and understanding modern tools and techniques is the only way to truly establish yourself as a front-runner in your space.
OYS offers proven programs that are designed to provide you with key insights and outcomes that will allow you to elevate yourself as a leader and encourage the elevation of the team around you.
As an attendee at one of our programs, you will create and start implementing your OWN roadmap, which will enhance YOUR capability and create a clear pathway for future SUCCESS.
Visit our events page to view up-and-coming programs best suited to you and your business.
Own Your Success is dedicated to delivering the highest quality training events and unique and memorable delegate experience - delivered with enthusiasm, liveliness and excitement for professionals advancing their careers.
Transparency
As an organisation, we need to demonstrate honesty, openness, accountability, and a straightforward attitude towards all business interactions – our clients, facilitators and internal team.
 
Collaboration
We are a learning organisation and we need to listen to our clients, facilitators and team to make sure we work together to be successful in our mission to deliver the highest-quality learning experience. We need to work together to learn and make the right decisions for everyone involved with our organisation. 

Fun
We have all heard the quote; "If you love what you do - you'll never work a day in your life," but this is what we stand by. We love helping and developing people to be the best version of themselves. If you're having fun then that means our clients are going to get the best experience possible. We are serious about developing people, but who says you can't have a chuckle whilst doing it.
 
Communication 
We need to effectively communicate to make sure our clients have the best learning journey possible. If we can't, then how can you trust us to develop you? Communication is a major part of a professional's journey and so it's a major part of ours too. Therefore our focus is strong communication with our clients, facilitators and team to make sure we deliver on what we set out to achieve - the best quality training programs for professionals advancing their careers.
Read more about Own Your Success
Reviews
There are no reviews for EA/PA Excellence Workshop Virtual yet. Why not be the first one?